Why Should You Get Those Gutters Cleaned?
Besides the fact that you may not want trees sprouting from your rooftop, keeping your gutters cleaned out will prevent costly repairs. Clogged gutters lead to standing water, which in turn can rot away soffits and adjoining roof areas. It also invites all kinds of critters and bugs to your home!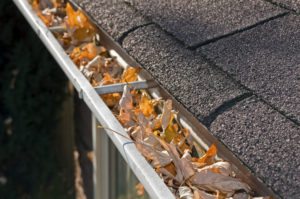 Gutter Cleaning by Hydro-Max Power Wash
Our gutter debris removal service will ensure that your gutters are clear and all your downspouts are flowing properly. We also offer gutter brightening, which can transform dull, grey or streaked gutters into a bright, like-new state!
Why Choose Hydro-Max Power Washing?
Letting someone clean your home who isn't a professional can be a very costly mistake. Using the wrong pressure and chemicals can cause thousands in damage. Make sure whoever you let power wash your home has commercial insurance. Our insurance covers up to $1,000,000 in damages so you can feel safe knowing your largest investment will be protected.
Why Customers Choose Hydro-Max
Fully Licensed
Commercially Insured
Satisfaction Guarantee
Variety of Services
Low Pressure Techniques
Experience & Professionalism!
Residential Pressure Washing Services
Soft House Washing
Low Pressure Roof Cleaning
Gutter Cleaning
Driveway Cleaning
Sidewalk & Patio Cleaning