Unsung Heroes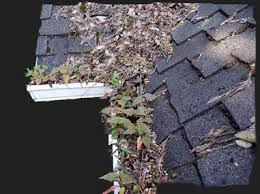 It's time to give your gutters credit where credit is due. They're the unsung heroes of the home, shielding it from long-term and even irreparable damage. But if they haven't been cleaned, then they can't do there job. And then your house is left without one of it's biggest protectors.
When a heavy storm hits or a fierce wind blows, rain, leaves, twigs, and other debris and become unwelcome house guests on your home. Fully functioning gutters divert the water to ensure that it doesn't pool around your foundation. But if your system is clogged or broken, then your property is at risk of inflicting water damage that inevitably necessitates costly repairs.
Call The Experts At Hydro Max
Debris can pile up quickly. Aside from preventing gutters from functioning correctly, and interrupting the controlled flow of water, the buildup can create issues of its own. The damp, organic environment is a breeding ground of mold and mildew, which can extend across your roof and onto your siding. This isn't just an eyesore; it's also a health risk.
If you can't remember the last time that you've gotten your gutters cleaned, then it's time to call the experts at Hydro Max. We are proud to offer the residents of Greenville gutter cleaning services that will keep their home safe and beautiful. Make sure that you're prepared for those summer storms by letting our experts prepare your gutters for action!