You want to keep your home clean and safe for your family, but it can be challenging to keep up with all of your cleaning tasks. One area that homeowners often neglect is the exterior of their homes. However, exterior cleaning is important for the look of your home and the health of your family.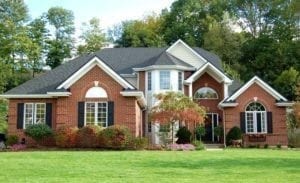 It does not take long for layers of dirt, dust and grime to accumulate on the outside of your home. In addition to being unsightly, a dirty exterior can also have a negative affect on your family's health.
When dust and dirt are present on the exterior of your home, these substances will make their way inside your home. This can occur when you open your windows, and you can also carry in dirt and dust after spending time outside. These substances make your home dirty, and they also pollute the air in your home. This can especially affect anyone in your home who is suffering from asthma and allergies.
Fortunately, Hydro Max is here to keep the exterior of your home looking great. Our pressure washing services are comprehensive and affordable. It is expensive to purchase your own pressure washing equipment, but our service can clean the entire exterior of your home for a fraction of the price.
You can remove some dust or dirt by wiping down your siding or hosing off your house, but you will be amazed by the effectiveness of pressure washing. Our powerful equipment removes layers of dirt without causing any damage to the exterior of your home.