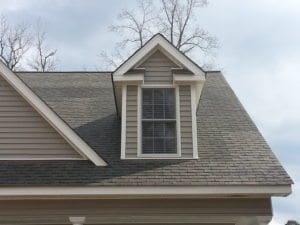 High pressure roof cleaning is a thing of the past, and for good reason! Water at high pressures can damage asphalt shingles. Applied incorrectly, the water gets forced underneath shingles, damaging the wood surfaces and making the roof vulnerable to leaks and mold.
Still, it's a good idea to wash the roof on a regular basis as part of your home's maintenance. Left alone, moss, algae and stains can develop on shady areas and cause problems with trapped moisture. It's usually best to hire a professional to use low-pressure washing equipment, techniques and cleaning solutions. In the Greenville area,Hydro-Max Power Washing & Roof Cleaning is the place to call. We wash your roof at low pressures that don't blast off protective shingle surfaces and won't leave root systems behind that can quickly regrow.
Our professional service people are bonded, insured and expertly trained in the safe, effective operation of low-pressure washing equipment. Whether your roof is shingle, tile or slate, we get it clean. You'll never have to risk the danger of climbing ladders and roof peaks to get the job done, and you won't have to worry about caustic solutions damaging your landscaping, either!